Windows 10 App - Zero Flip
So decided to build a quick game base off of Voltorb Flip from the pokemon NDS games.
If you've never played it (or heard of it) it feels like a Sudoku meets Minesweeper mashup. I loved playing it in my DS and wanted to be able to play it when I didn't have it with me, so just went for it and coded it up.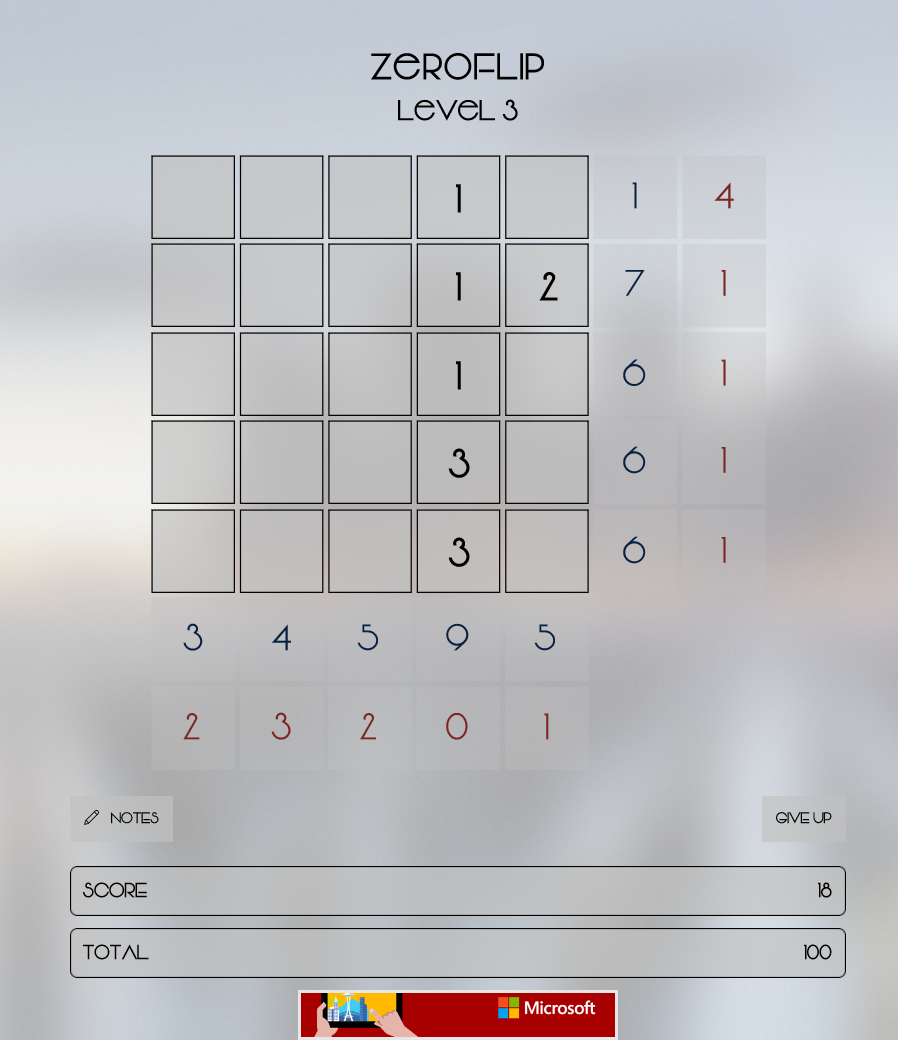 I was also meaning to play around with the new Composition APIs in the Creators' Update, so the whole thing ended up being built in XAML. To be fair, it is a very simple game, consisting of numbers on a grid, so building it in XAML did speed up things considerably.